What to Practice - Or NOT Practice - On Your Own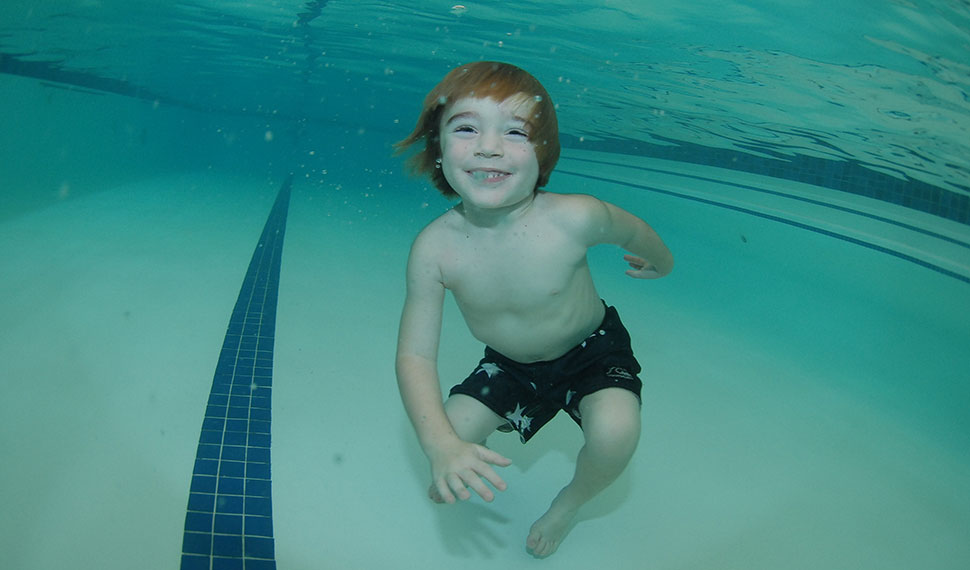 At Murray Callan Swim School, our entire mission is devoted towards teaching children how to swim. We do not teach parents how to teach their children, but we do inform parents of new swimmers that there are certain skills and aquatic endeavors which will benefit young swimmers, as well as those that will prove to be detrimental. Ultimately, when it comes to swimming, "it's not practice that makes perfect, it's perfect practice that makes perfect" (Murray Callan).
Children tend to abandon proper technique when left to their own devices (i.e. hanging out in a pool at a party or while on vacation). For students that have picked up swimming on their own, our instructors find that they need to spend several classes "fixing" bad habits. When first beginning our program, it is best not to allow your child to swim elsewhere during the first few series. Let the structured lessons at our pool be their only association with aquatics. No pools, no ocean, no Jacuzzis; keep bath water shallow and bath time brief. This is the best way to maximize the skills and drills that the instructor is attempting to ingrain in the student and ultimately, the best way to make the most of your investment. If only exposed to the environment provided by Murray Callan Swim School, children will look forward to coming to swim with us.
Down the road, communicate with your child's instructor about whether or not swimming elsewhere is a good idea. They will let you know if the skills your child possesses are engrained enough to allow them to distinguish the difference between play time and instruction time.
Additionally, children who experience apprehension, anxiety, or reluctance should steer clear of other swimming experiences more so than other students. If they are allowed to swim elsewhere, on their own terms and with their loved ones, the feeling of swimming with a stranger during lessons may be counterproductive. This attitude will change eventually, but within the first series or two, consistency is crucial. Therefore, it is critical that within the first series or two (or more), the only swimming is done at Murray Callan Swim School.